The Human Sociality Lab (HSL) studies human social life in an effort to tackle big questions and pressing social issues in the 21st century.
We focus especially on culture, like climate change adaptation; social networks, like how people pick connections and the information and social support that flows through them; and the evolution of the mind, like features of our cognition that regulate cooperation. We do a lot of: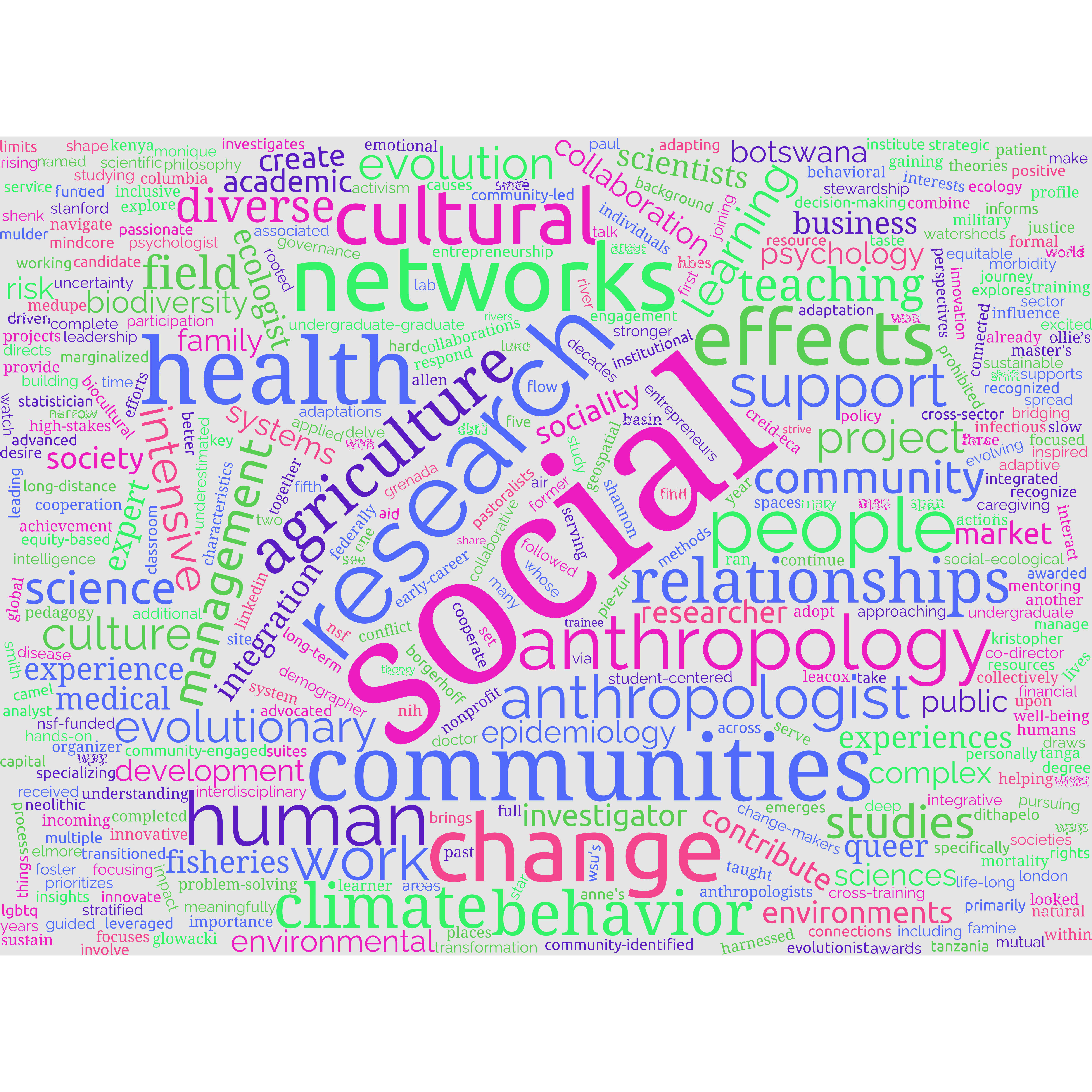 We are located at Washington State University in Pullman, WA, on the traditional homelands of the Nimíipuu (Nez Perce) Tribe and the Palus people. Be sure to follow us on Twitter for the latest from the HSL.